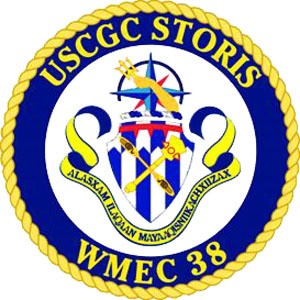 Attention STORIS supporters:
The time to rally for STORIS' National Register Nomination has come. Here are the special instructions we have been waiting for from Jim Loback of the Storis Museum.
11 September 2012
Our nomination of STORIS to the National Register of Historic Places is at Coast Guard Headquarters and the 45-day period for comments supporting this nomination will start on 15 September 2012. We need as many letters sent in supporting this nomination as possible. Please share your personal connection to STORIS, why you feel she should be listed on the National Register and why she should be preserved. To make it easier we ask that you write one letter that can not only support STORIS' nomination for the National Register, but also can be used as a letter of support in the Senate. The letter can be addressed as follows:
Admiral Robert J. Papp,
Commandant United States Coast Guard
2100 Second Street – Stop 7901
Washington, DC 20593-7901
Because of security measures and other steps necessary to send mail to U.S. Coast Guard Headquarters, postal mail can often be delayed. Because of the urgent nature of our task, instead please mail your letter to:
Storis Museum
c/o Jim Loback
10436 Teal Circle
Fountain Valley, CA 92708
You can email the letter to storismuseum@ve rizon.net if you prefer. We have a special email address for a contact at the Coast Guard to whom we can directly send letters of support to expedite the process.
The letter will be copied, formatted to .pdf and distributed to:
1. United States Coast Guard
2. Senator Mark Begich's Office in Alaska
3. Storis Museum Records
Hopefully you have read the Statement of Significance (Section 8) of the nomination and this should help with your comments. Please do not delay with this, as we want all the letters turned over to the above offices by the first part of October.
Thanks for your help,
Jim